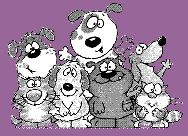 Some of the services we offer.

Limited availability to maintain service quality.

Pet Sitting... Most any animal!
Doggy daycare
Boarding in a familly setting

General Maintenance
Love & Affection
Walking, exercising to help your pet spend some of the energy!!!
Feeding, bathroom breaks during your workday or vacation or any other event away from your pet!
Socialisation: Get your pet aquinted to other animals and people

Pet taxi ( to / from veterinary, boarding or other location)
Pet Grooming and/or simple bathing, hair/nail trimming





Benefits of using our services in you home:
Your pet stays at your home so there is no stress from being in a different location, no risk of additional disease from being in close proximity to other animals and you know you animal is treated right on one to one basis.
Minimal change of routine
Feeding and exercise at normal time when you are not home!
We treat you pet like our loved familly member!
You will see a great difference when you come return from
a long time away from home!!!
After a few visits, you will see how much your pet enjoys our presence when we are around!
Additional benefits not pet related:
Home monitoring (pet comfort, flooding, storm, freezing, etc... as required every 24hr by insurance co)
Mail Pickup (no need to stop mail service)
Signs of presence at home (theft prevention)

Benefits of using our services at our location:
less expensive for longer stays
socialisation of you pet with other animal and people
more presence, love and affection while your away
limited use of cages! (pet demeanor around other pets permitting while we are away)
fenced yard

Contact Darleen

for more information and to schedule a time to get acquainted with you and your pet(s) before you use our services!


Please print the form below and fill-in before initial consultation.



Service Agreement


Please print the form below, fill-in and send to Darleen to plan visit(s).



Service Order
Pay for services online:
( using paypal )